Posted: 09 Feb 2010
I stayed away from the internet for a while cos old ladies keep being mean to me so presents ainĂt been flooding in so much over recent months.

I was wanting 100 by Christmas but IĂve only got 90.


But IĂm starting to get more now so wanted to show off the lot.
These are my froggie only presents from elderly people from the internet, you might have seen the first ones before on another thread, the last ones are the latest.
15 presents from Nana Holdol.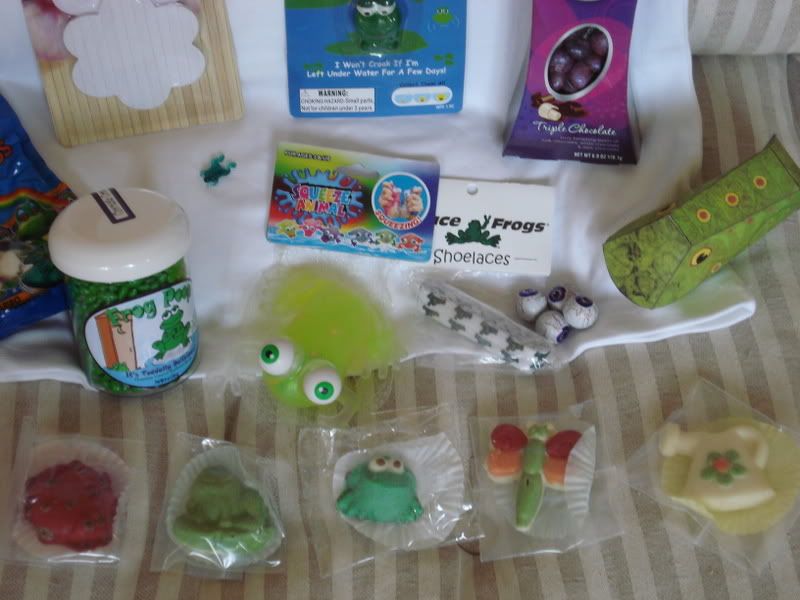 Squeezy Frog from Nana.
Nana HoldolĂs teensy winsy glass ornament frog with his new friends.
Self-taken shot of me wearing Nana HoldolĂs froggie t-shirt with Squeezy Frog on my shoulder.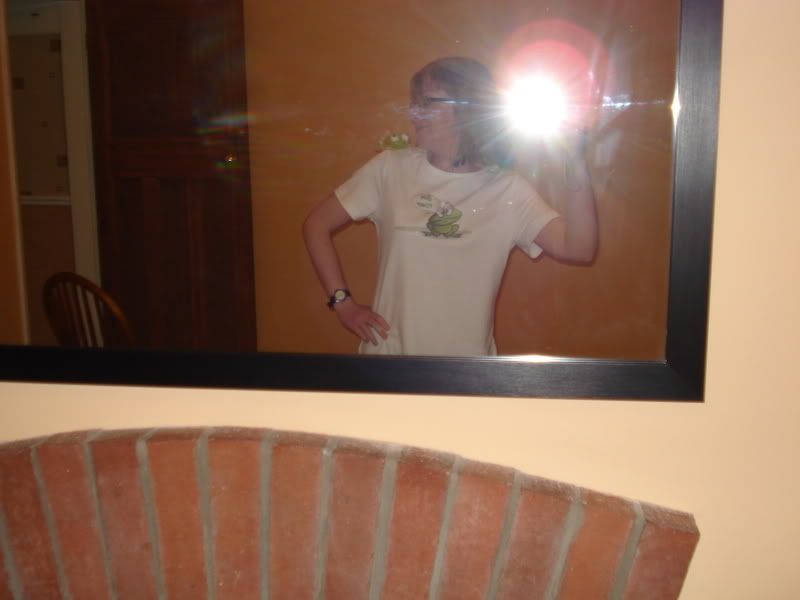 Mr Grow ŠEm from Nana after heĂd just been put into water.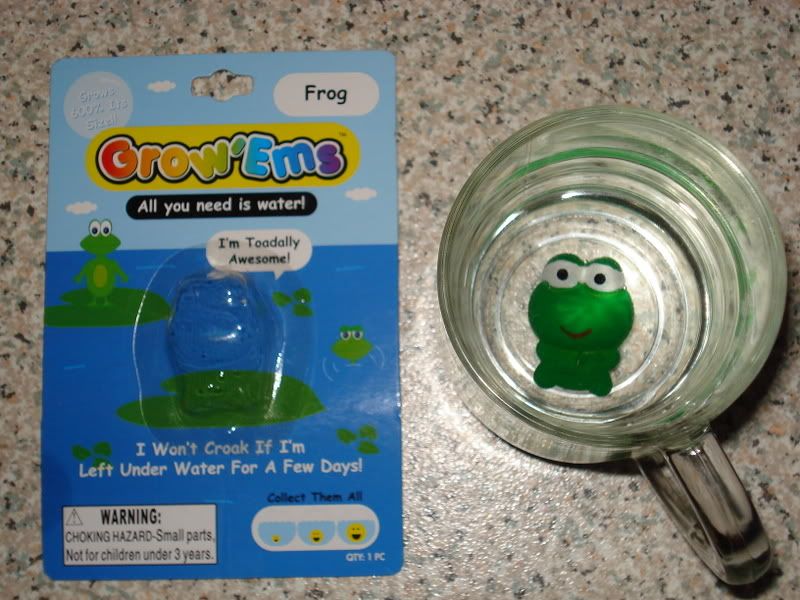 Mr Grow ŠEm after 24 hours ű he needed another several days to expand properly.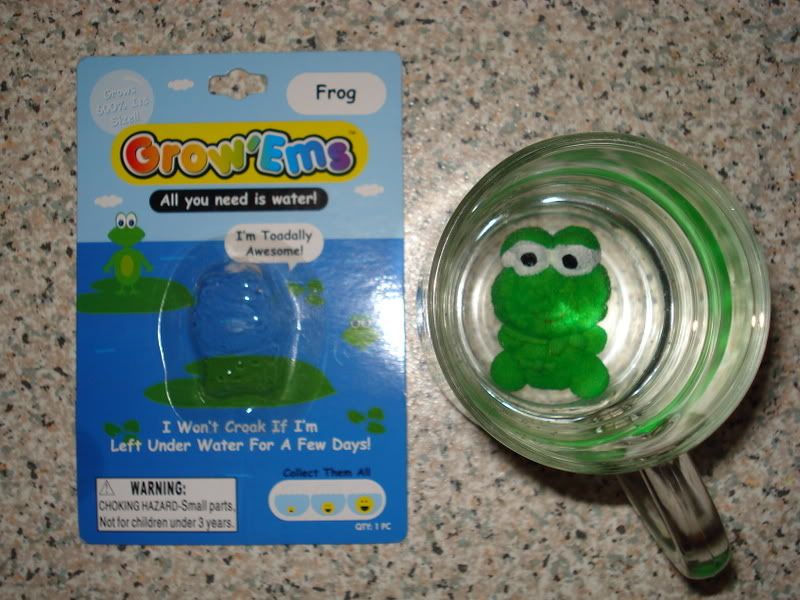 Nana HoldolĂs Peace Frog shoelaces.
German Auntie KĂs fly swatter being used as a pond ornament/pond weed scooper.
Fridge magnet that Uncle Derek bought me when he was on holiday.
My ˙1 froggie knickers from Primark.
Big Half Sister Lynn's Snazzy Frog.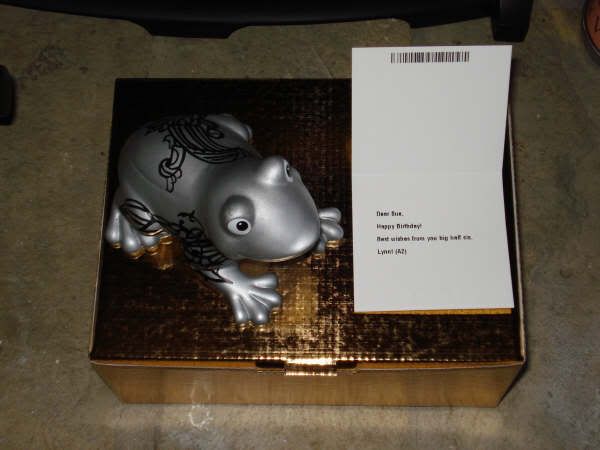 Birthday cards from Auntie K, Mummy Jue-Jue, Big Half Sister Lynn & Auntie J.
Frieda Frog from German Auntie K, Loving Devil from Auntie K and Squeezy Frog in my living room.
Hedgehogs and fungi paid for by Mummy Jue-Jue, the toad is from my dad.
Big Half Sister LynnĂs frog band.
One didn't survive the Royal Mail experience and had to be glued though since this shot IĂve painted his bottom black.
Shoulder bag from Auntie Ela.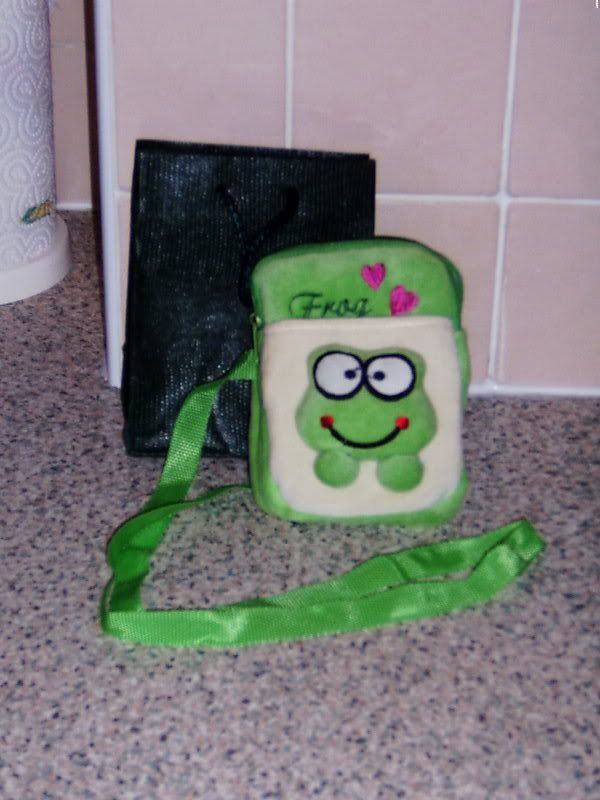 Froggie magnet from Auntie Ela.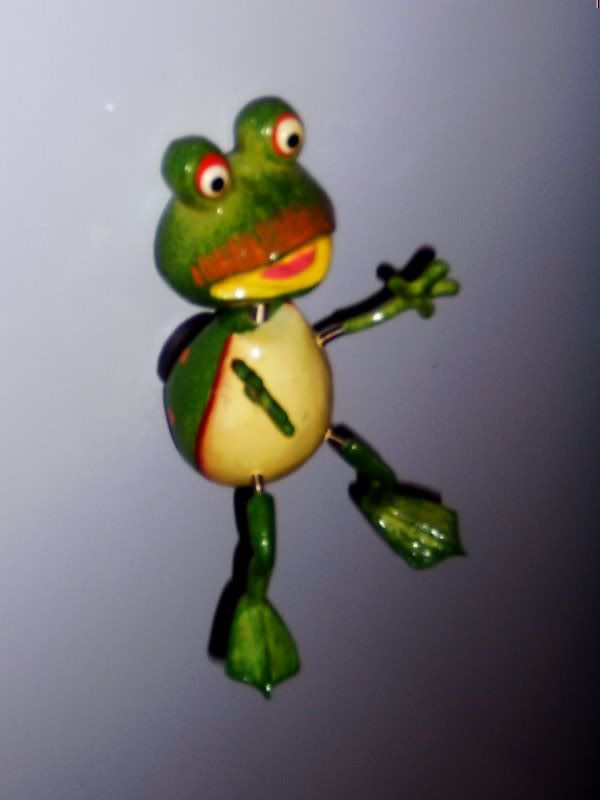 Collection of presents above my staircase.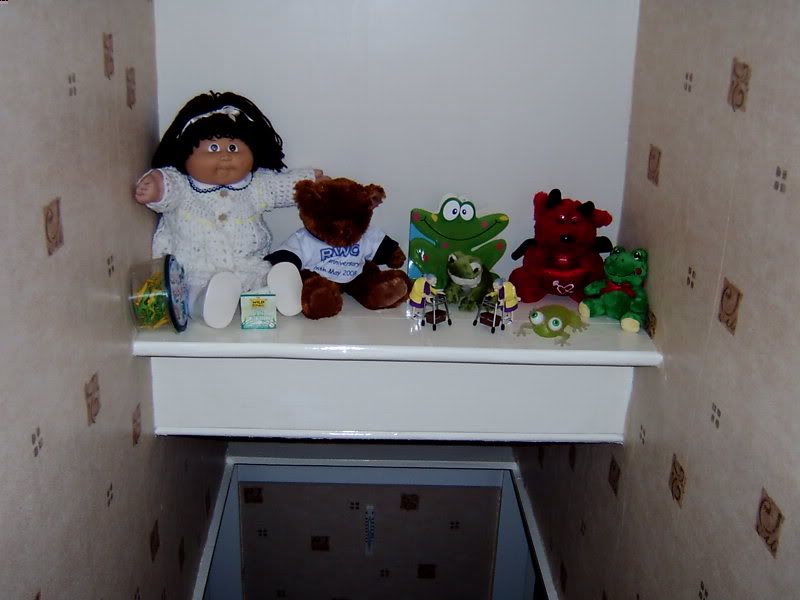 tinabĂs ŠWho Let The FrogĂs Out?!Ă game Sept 09.
tinabĂs soft cuddly frog which makes froggie sounds Sept 09.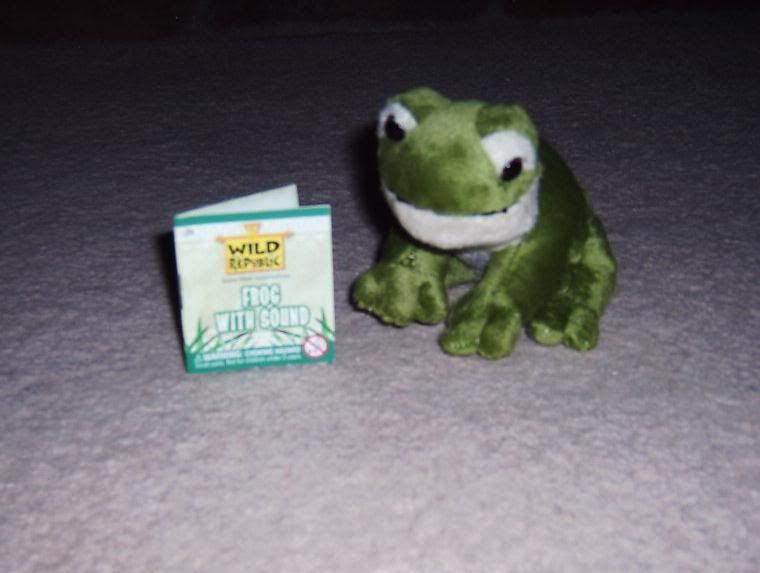 Bong O Bong from Auntie Ela 28-10-09.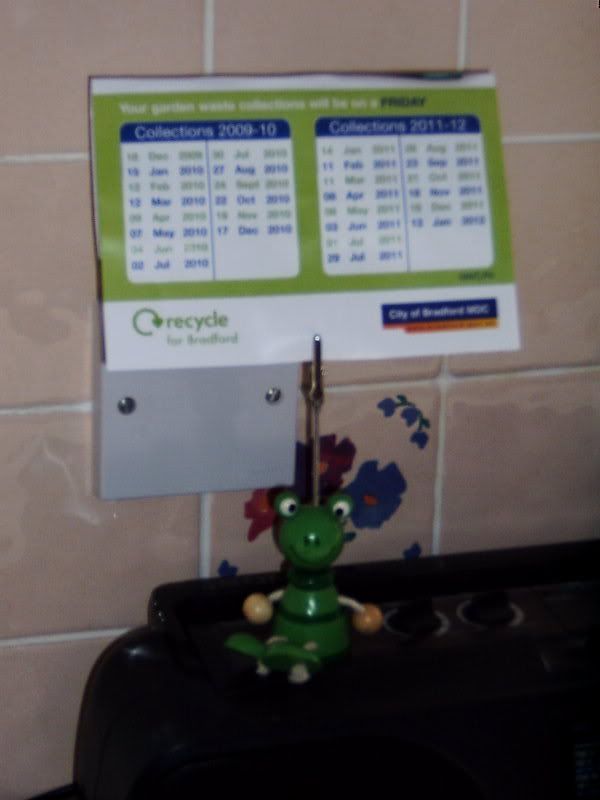 Auntie Ela's froggie hot water bottle Christmas 09.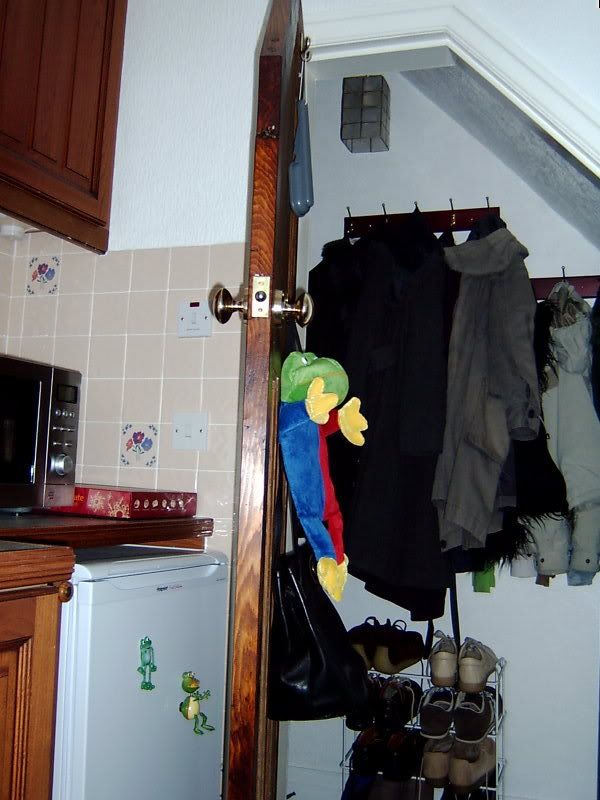 Mummy Jue-JueĂs paper mache frogs.
& hereĂs where IĂve put them above my stairs.
Mummy Jue-JueĂs garden ornament plant pot clinging frog.
Mummy Jue-JueĂs plant pot clinging glass frog.
My birthday cards from Mummy Jue-Jue, Auntie Ela and girl76.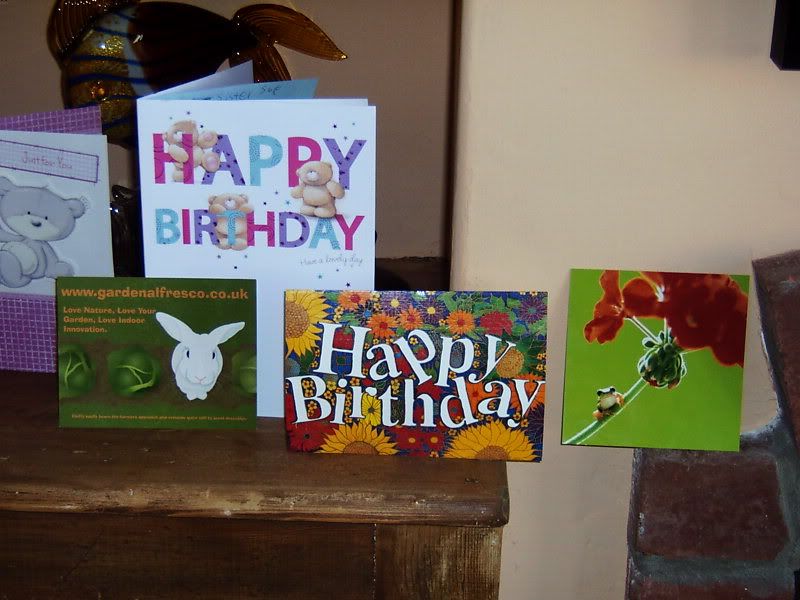 Auntie Ela's froggie castanet. HeĂs called Luis Jardim.
girl76's transforming toy 03-02-10.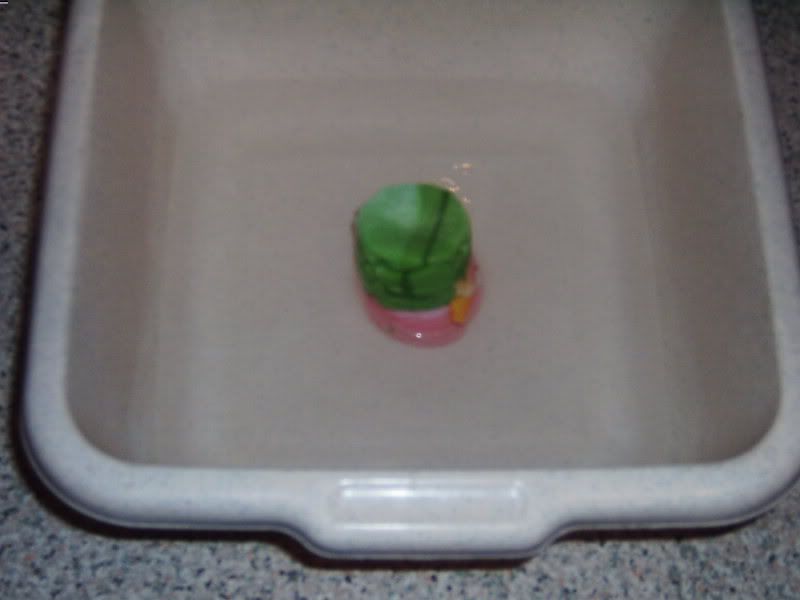 girl76's transforming toy now turned into a flannel 03-02-10.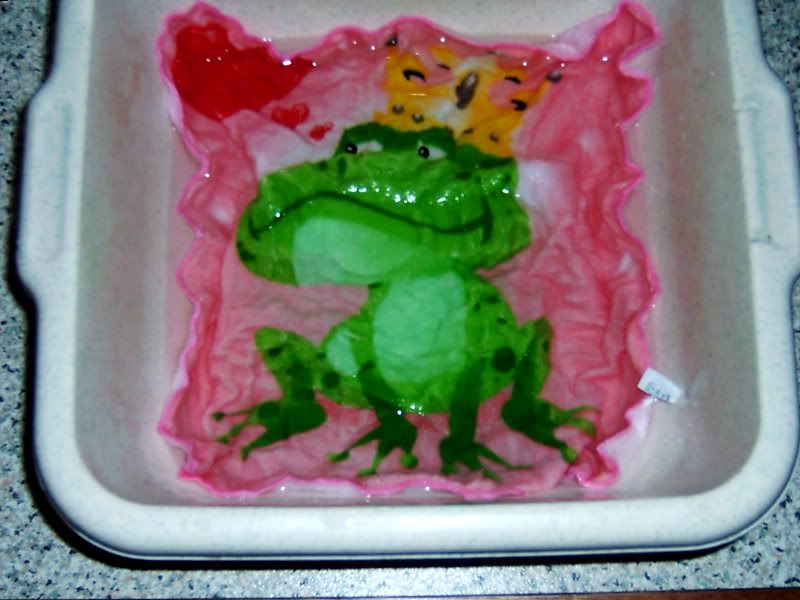 Are you impressed with my latest presents?

Baby Sue40284.3866087963
I wanted presents from lots of you. Snot fair that Ben Rigsby was the only one to send me Xmas & birthday presents.