Kato
Member
Joined: 14 Sep 2006
No. of posts: 6


Posted: 28 Mar 2007


Last year I posted a few questions regarding newt Larvae and their feeding. I mentioned that I had found approx 50 newts in various stages of development in a pond that I was about to replace. I kept them in tanks and released them as they developed over a few months. A few retained their gills for too long into the colder weather so I kept them in a tank through the winter. The tank mainly contained rock, earth and plants (and shallow water) and all the small insects and the like which came with them. They survived ok and developed well, I let the last few free a week or so ago. My new pond now contains several adult newts along with a great many frogs and sixteen goldfish. I had hoped to keep the new pond free of all but fish and in fact dug a smaller pond just for the amphibians, they have populated that too but in much smaller numbers,however, some should now survive although I guess the attrition rate will be quite high in the fish pond. I am trying to decide wether my newts are Palmate or smooth - any identification tips would be welcome.

Kato


Kato
martin g
Member
Joined: 04 Jul 2006
No. of posts: 43


View other posts by martin g
Posted: 08 May 2007
The first pic is a Palmate courtesy of my pond at home. the second is a smooth I found last weekend on a walk he was a whopper and I now understand why they sometimes get confused with GCN when seen through murky water. My experience is that smooths seem 'spottier' than palmates for the most part and Palmates seem to have a whiter throat which can be clearly seen.
Both males in breeding dress.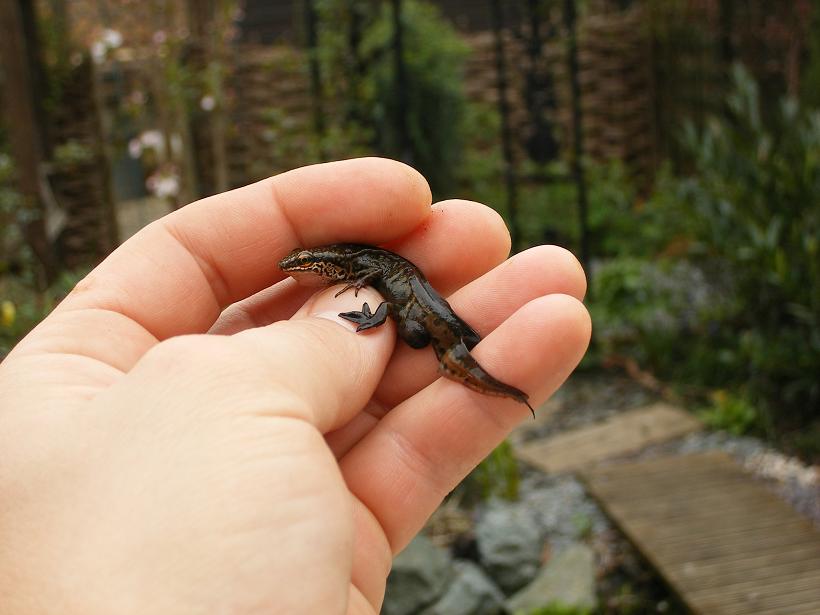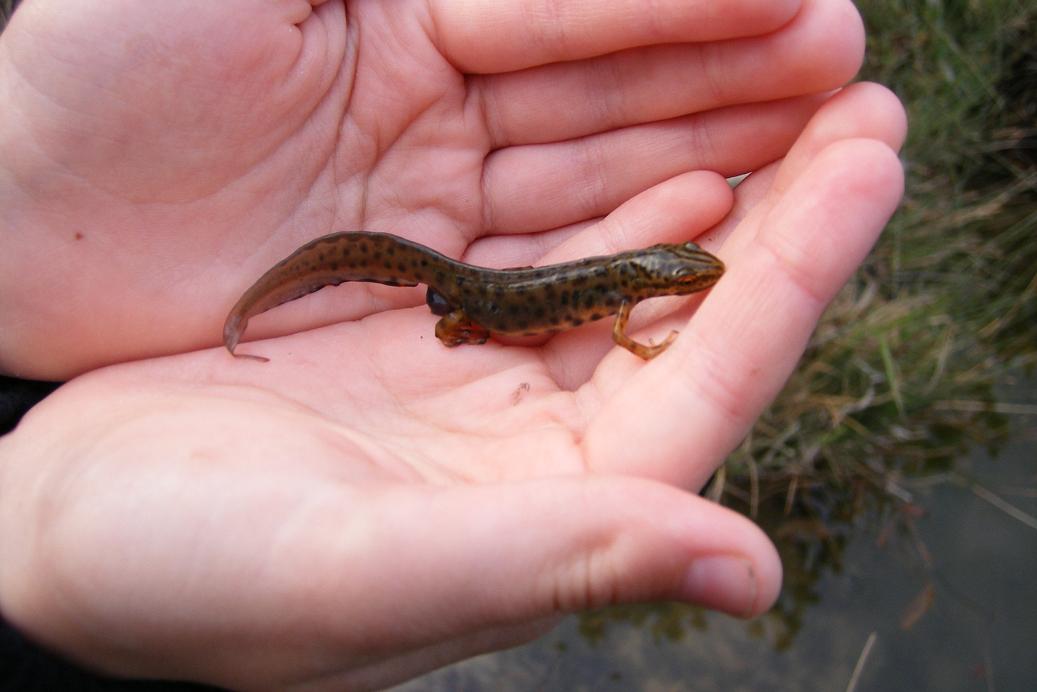 Baby Sue
Senior Member
Joined: 19 Feb 2008
No. of posts: 412


View other posts by Baby Sue
Posted: 27 May 2009
I saw well loads of newts in my local golf course pond on Monday.

I was looking for tadpoles but was amazed to see how many newts there was banging up against the lily pads, they were hard to see cos thereÆs so many lily pads but I saw lots and lots of tail activity.

I ainÆt never seen that before but I know they go there cos IÆve seen a couple of baby ones before.

Cute newt pics BTW Martin.


I wanted presents from lots of you. Snot fair that Ben Rigsby was the only one to send me Xmas & birthday presents.